On Monday, November 2, 2020, Philip Clifford Armstrong went to be with his Lord and Savior Jesus Christ while his loved ones shared hymns and their love for him. He was born to William and Marillyn (Anglemier) Armstrong on Friday, March 13, 1953 in Pontiac, MI along with his triplet brothers Peter and Paul. He…
Continue Reading
left a message on November 6, 2020:
I am so sorry to read of Phillip's passing. We were neighbors at hallmark place . My deepest sympathy.
left a message on November 6, 2020:
To Philip's Family, We were saddened to hear of Philip's passing and offer our sincere condolences to all of you. We sang in the Hallelujah Choir with him until he moved out of the area. Our lives were definitely enriched from having known him. I was only able to send one of the three photos I have of Philip so I chose the one with the three gentlemen who are now only precious memories of our times together. God's choir has now gained another bass to sing with Philip's good friend Mike and Ken, with his great Tenor voice. Rest In Peace, Philip; your friends in Hallelujah Choir will always miss you!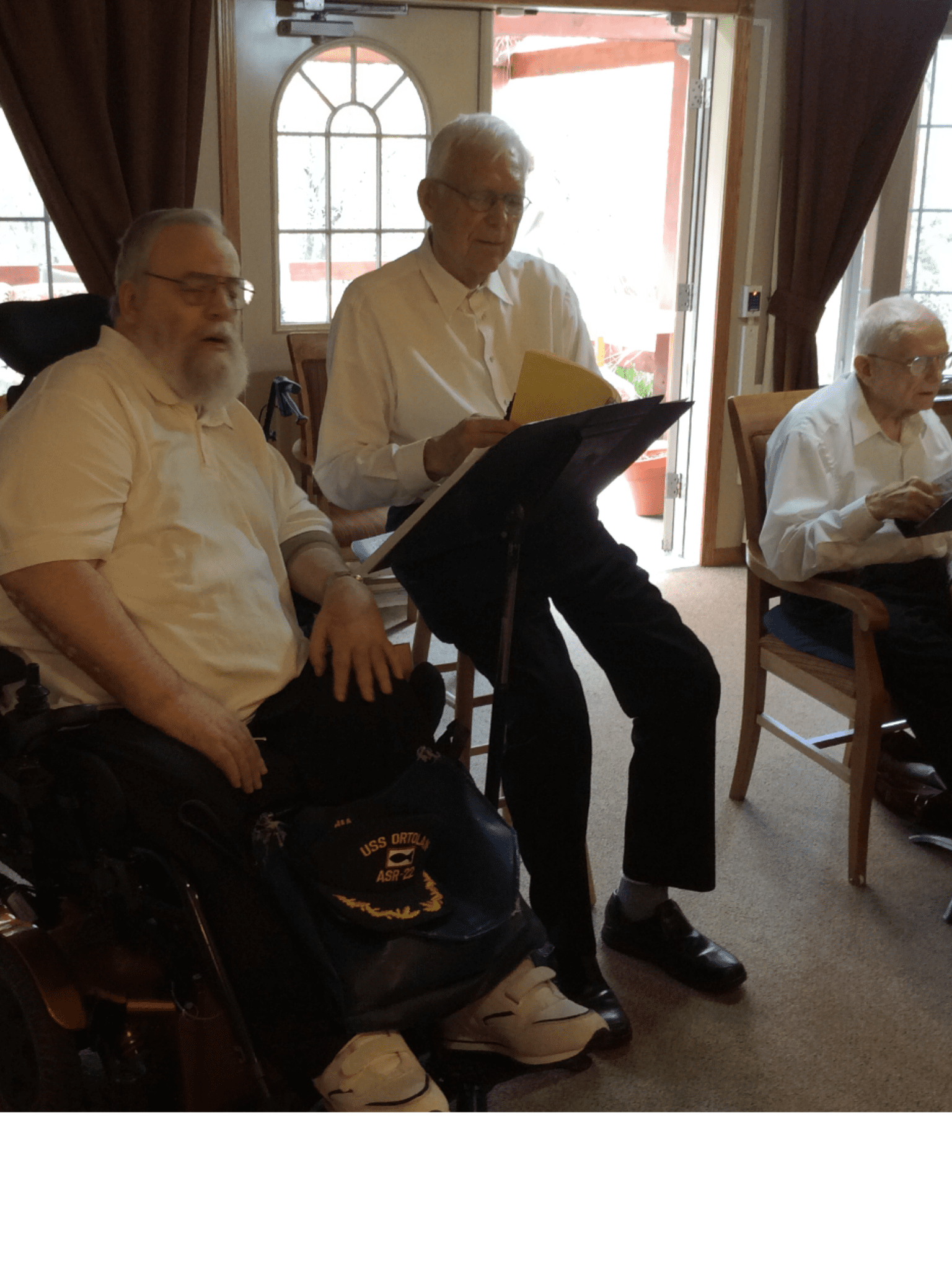 left a message on November 5, 2020:
I was happy to help phillip, while at hallmark, with getting in and out of the van and with his train. His family has our condolences.
left a message on November 4, 2020:
Our deepest sympathies from the congregation of White Lake Presbyterian Church. I had the honor of knowing Philip during his time here, and had the delight of speaking to him each and every Easter and Christmas, when he would call to have his loved ones remembered in our memorials. Rest In Peace Philip, I'm sure you are happily dancing with Judy and Jesus now!
left a message on November 4, 2020:
I enjoyed every moment of working with Philip while employed with Preferred. He made me laugh every day. He spoke very highly of his family and shared photos when they came in. I was blessed to spend the time with him that I did. Peace and love to your family as you celebrate the love and passions he had in life.
Peace of mind is a call away. We're here when you need us most.
left a message on November 3, 2020:
He use to help me with bingo at birch hill when I was there
left a message on November 3, 2020:
We will miss you big brother. I cherish all of the special times we have had together. Say hello to Judy, Mom & Dad, Grandmother and our little Emily Grace. See you soon. Love, Your Gooneybird
Please accept our deepest condolences for your family's loss.